Image source: " Woman Smiling while Using Her Smartphone," by Los Muertos Crew, licensed under Free to Use
As a business in the rapidly growing B2C, FinTech, and SaaS industries, you're likely facing a highly competitive landscape.
One crucial aspect that can set your company apart from the competition is customer loyalty. It's a widely known fact that customer loyalty guarantees a stable foundation for your business with the potential to lead to repeat purchases, increased revenue, and invaluable word-of-mouth marketing.
In this article, we'll explore how to build customer loyalty by delving into 8 key strategies and providing best practices to help you create a customized and effective approach for your business.
We'll also look at some building customer loyalty examples to inspire your own loyalty initiatives.
Let's begin!
Strategy #1: Understand Your Customers
The first strategy for how to build customer trust and loyalty is to get to know who your customers are.
A study by Accenture has found that an impressive 91% of consumers prefer shopping with brands that recognize them, remember their preferences, and present relevant offers and recommendations. This is because knowing your customers allows you to gather the necessary data to craft personalized experiences, which in turn helps to build loyalty and drive growth.
Let's look at some best practices for understanding your customers:
For example, imagine you're a SaaS company that specializes in project management software. You begin by identifying your target audience as small to medium-sized businesses in the tech industry. To better understand your customers' needs, you conduct regular surveys asking for feedback on your software's functionality, ease of use, and customer support. By analyzing the data, you notice that customers desire more integrations with third-party applications and a more user-friendly interface.
In response to this feedback, your company develops new features and integrations while also improving your software's user interface. As a result, you manage to increase customer loyalty, leading to higher retention and more referrals.
Strategy #2: Offer Exceptional Customer Service
The second strategy on our list of customer loyalty building is to offer exceptional customer service.
Offering exceptional customer service is a great way to differentiate your brand from competitors, increase customer retention, and foster long-lasting relationships. A Microsoft study reveals that 96% of global consumers consider customer service to be a crucial factor in determining their loyalty to a brand.
But what does good customer service involve? Here are three things you should focus on:
For instance, imagine you're a FinTech company that offers online banking and payment solutions. To provide exceptional customer service, you invest in a skilled support team that's available 24/7 through various channels, including live chat, phone, and email. You also monitor transactions and user behavior to identify potential problems, such as unauthorized access or failed transactions. You quickly address these issues before customers even become aware of them.
As a result of your proactive approach and commitment to customer satisfaction, your company earns a reputation for reliability and trustworthiness. This, in turn, leads to increased customer loyalty and positive word-of-mouth referrals.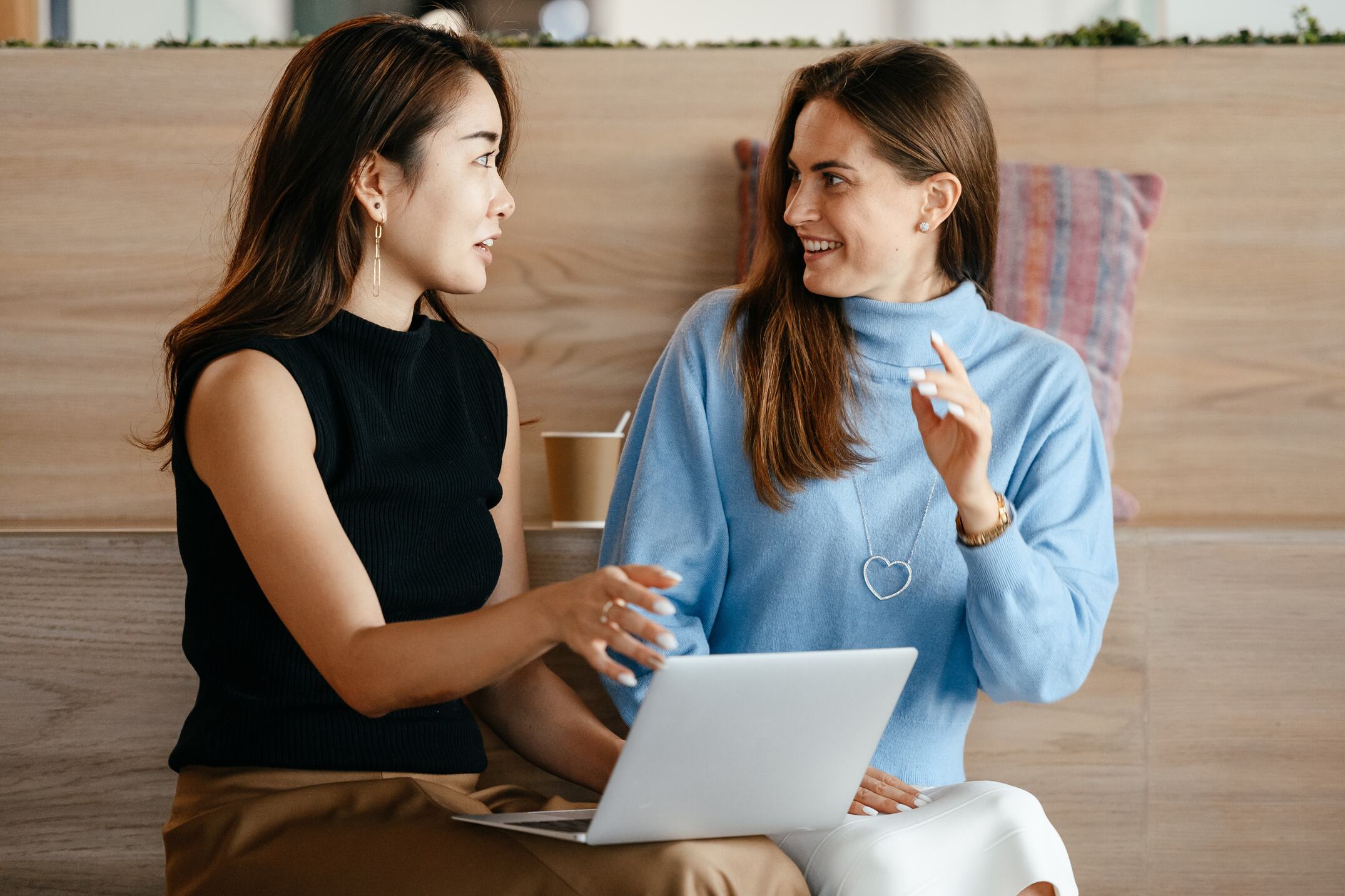 Image source: " Businesswomen with laptop talking about work," by Alexander Suhorucov, licensed under Free to Use
Strategy #3: Create a Seamless User Experience
Did you know that customers are more likely to keep using and recommend a product or service if they find the interaction easy and enjoyable?
A seamless user experience ensures customers can effortlessly navigate through your platform, complete tasks without frustration, and feel confident in your product's reliability and security.
To achieve this, consider focusing on these three aspects:
Imagine you're a website builder software company that helps small businesses create an online store. Your focus is on creating a seamless user experience by developing an easy-to-use interface that allows less tech-savvy business owners to quickly set up their online stores. You also provide step-by-step onboarding tutorials and dedicated support to assist customers in launching their stores successfully. You even give customers peace of mind that their information is protected by implementing robust encryption and privacy policies.
As a result of your commitment to a seamless user experience, your business gains a reputation for being user-friendly and trustworthy, which over time, leads to higher customer retention and positive reviews.
Strategy #4: Foster Emotional Connections
Fostering emotional connections with customers is critical because it helps build strong, lasting relationships that go beyond transactional interactions. When customers feel emotionally connected to your brand, they're more likely to remain loyal, make repeat purchases, and advocate for your brand among their friends and family.
In fact, a study by Harvard Business Review has found that customers who are emotionally connected to a brand are more than twice as valuable as highly satisfied customers.
So, what are some best practices for establishing emotional connections with your customers? Consider these three: 
For example, let's say you're a FinTech company that offers an app for personal finance management. You've developed a strong brand identity centered around financial empowerment and inclusivity. By sharing inspiring customer stories on your blog and social media channels, you managed to illustrate how your app has helped users achieve their financial goals and improve their lives. Additionally, you've created an online community where users can exchange tips, advice, and support, which further fosters emotional connections between your company and your customers.
Strategy #5: Leverage Customer Data for Improved Experiences
Leveraging customer data for improved experiences is vital because it enables businesses to tailor their products, services, and communications to better meet the specific needs and preferences of their customers. A McKinsey study is one of the studies that support this claim. According to this specific study, businesses leveraging customer data managed to boost their marketing ROI by 15-20%.
Here are a few ways how you can leverage customer data to improve customer experience:
To better illustrate this strategy, let's consider a hypothetical example. In this scenario, you're a CRM software company that collects data on how clients use the software. You notice that users frequently require assistance with a specific feature, indicating that it may be too complex or not well-designed. In response, you decide to redesign the feature to make it more user-friendly and intuitive. You also identify a trend in your clients' need for more robust reporting capabilities and develop new features to address this demand.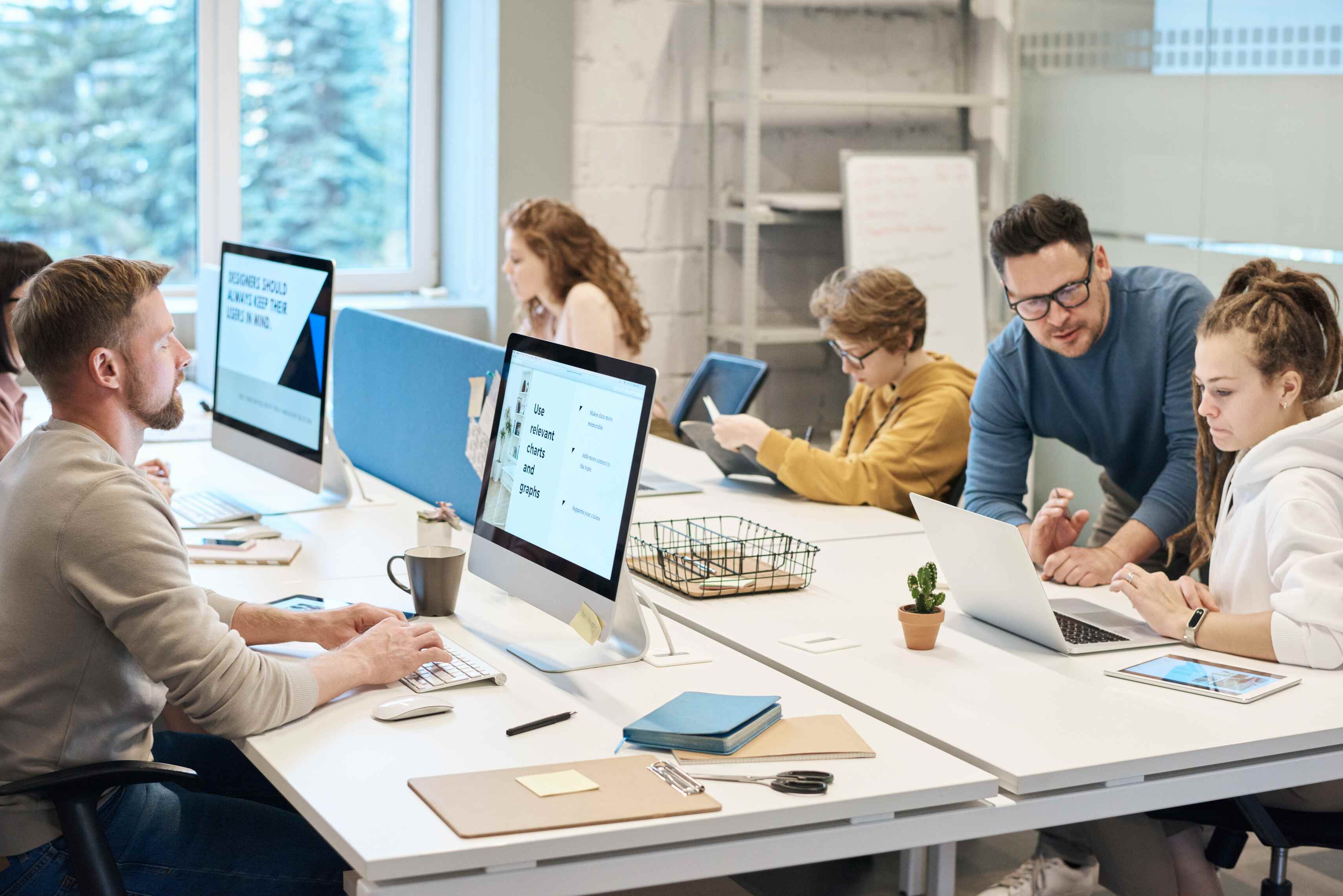 Image source: " People Working in front of the Computer," by Fauxels, licensed under Free to Use
Strategy #6: Develop a Rewards or a Loyalty Program
According to a study by Bond, 73% of consumers are more likely to recommend brands with good loyalty programs. What's more, 79% of consumers report that loyalty programs make them more inclined to continue doing business with those brands.
This means that developing an effective customer rewards program can help you build long-lasting relationships with your customers, encouraging repeat business and fostering brand loyalty.
Here are some of the most critical components of creating an effective loyalty program:
Strategy #7: Maintain Open and Transparent Communication
According to a study by Salesforce, 84% of customers prioritize being treated as a person rather than a number when choosing which businesses to support.
Maintaining open and transparent communication is crucial for businesses because it helps build trust and credibility with customers. When a company communicates regularly about its products, services, achievements, and challenges, it demonstrates accountability and fosters a sense of reliability.
Here are a few ideas on how you can achieve this:
Let's assume for a moment that you're a productivity app that helps users accomplish tasks more efficiently, manage their time better, and stay organized. You maintain open communication with your customers by regularly sending out newsletters detailing the latest updates and enhancements to the platform. You also share company news, such as hitting the milestone of serving 10,000 clients, and celebrate the achievement together with your customers. What's more, you even actively solicit customer feedback through surveys and user testing, using the insights gathered to refine and improve their platform. By showcasing the changes made as a result of customer input, you've managed to build trust and loyalty among your user base.
Strategy #8: Measure and Monitor Customer Loyalty
The best way to ensure your customer loyalty efforts are paying off is to continually measure and monitor customer loyalty at your company. This ongoing process allows you to track the impact of your strategies, identify trends, and spot any issues that may arise.
To do this effectively, consider the following: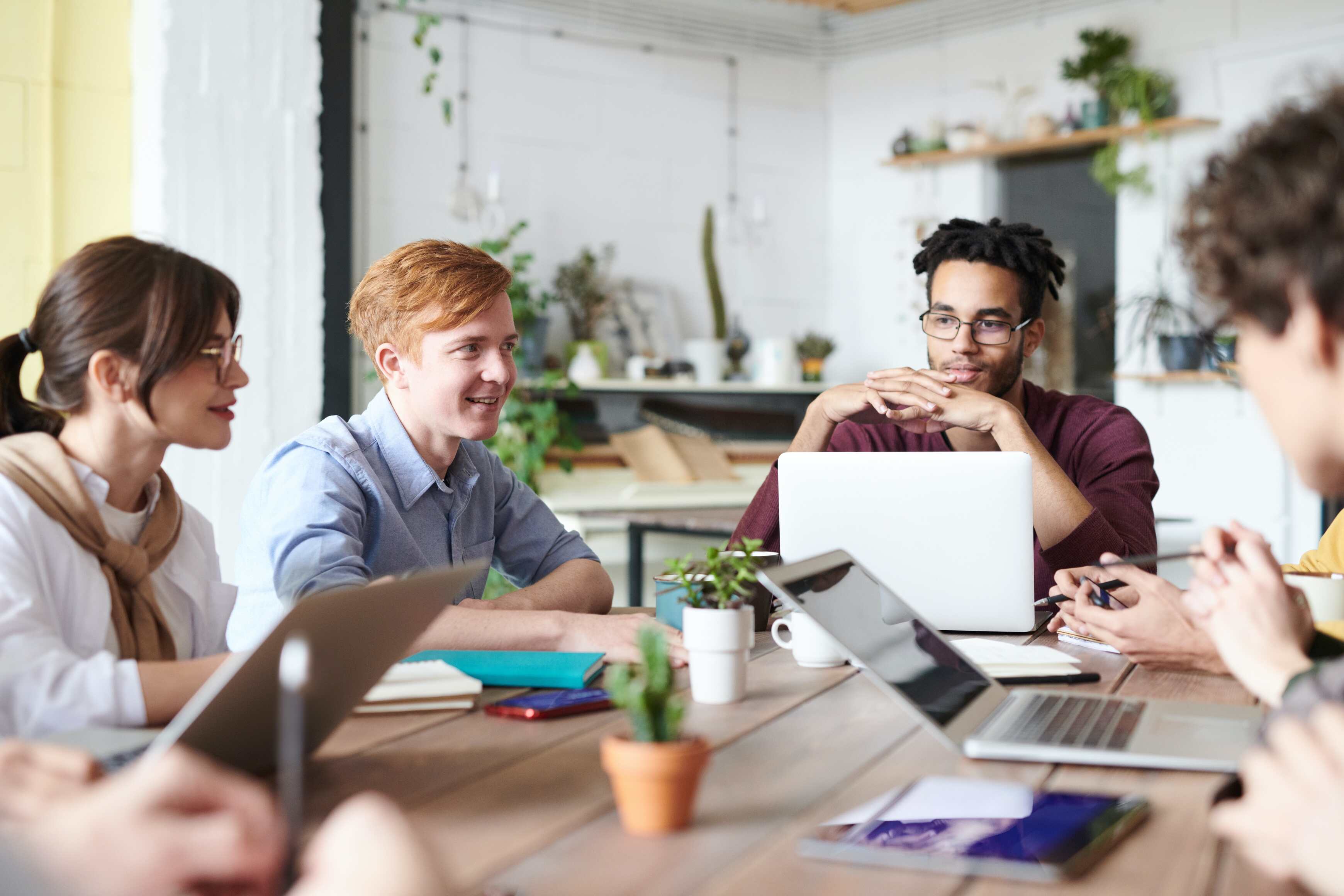 Image source: " Group of Employees working Together," by Fauxels, licensed under Free to Use
Conclusion
Building customer loyalty is essential for thriving in the competitive tech industry. To foster loyalty, you should focus on eight key strategies:
By implementing these strategies on how to build customer loyalty, you can cultivate strong relationships with your customers, leading to long-term benefits such as increased customer retention, higher lifetime value, and positive word-of-mouth marketing. Ultimately, investing in customer loyalty not only strengthens your company's reputation but also drives sustainable growth and success in the dynamic and rapidly evolving B2C, FinTech, and SaaS markets.
Create your first loyalty program today
Sign up for a free trial of LoyaltySurf and get set up within an afternoon. Our no-code loyalty program software comes with an extensible API and integrations library.